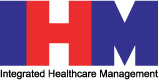 IHM Sdn Bhd
IHM Sdn Bhd is a Managed Care Organisation (MCO) with its core business in Healthcare Management service. It provides members with affordable, comprehensive and high quality healthcare programmes.

IHM Risk Management Sdn Bhd
Corporate agency for The Pacific Insurance Bhd and Great Eastern Life Assurance.

IHM Risk Protection Sdn Bhd
Corporate agency for Uni.Asia Life, and Kurnia Insurance.

IHM Risk Prevention Sdn Bhd
Corporate agency for AmAssurance.

IHM Wellness Center Sdn Bhd
Provides primary care services, outpatient, medical checkup services and wellness programmes.

IHM Nursing Care Sdn Bhd
Currently operates 2 Sunshine Homes and provides home nursing services.

IHM Virtual Pharmacy Sdn Bhd
Provides delivery of health supplements to home/office for orders received through its web portal, email, sms or over the phone.

MeDic Call Centre Sdn Bhd

A 24-hour service centre to assist members' hospital admissions. Also provides pre-underwriting medical checkup services to insurance companies.

My Dothealth Sdn Bhd
Provides support services and IT solutions for corporate clients and for the IHM Group of companies.

Inheritance Will Writing Sdn Bhd
Will-writing and wealth management services.